DO11
Sustainable By Design
Deep Orange 11
Engineered By:
Powered By:

Designed By:
For the 11th iteration of Deep Orange, students will develop a sustainability-focused concept vehicle, that is ultra-efficient, lightweight, highly durable mobility solution for the year 2040 and beyond. Deep Orange 11 empowers students to create a truly sustainable concept with their clean-sheet approach to vehicle design, manufacture and operation by collaborating directly with global industry leaders ExxonMobil and Honda R&D Americas.
As part of the educational experience, students will explore innovations in automotive design such as lighter-weight plastics, liners that keep tires inflated longer, tire tread additives to reduce roll resistance, and advanced fuels and lubricants that improve engine performance.
Read the Deep Orange 11 ExxonMobil Chemical and Honda R&D Americas announcements.
Partners
A PROJECT MADE POSSIBLE THROUGH COLLABORATION
The following organizations have provided generous support, in-kind contributions, and mentoring to achieve the objectives of Deep Orange 11.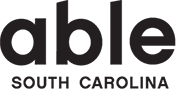 Chris Paredis
Director, Deep Orange Program
Srikanth Pilla
Project Lead Faculty
David Schmueser
Faculty Advisor, Structures
Johnell Brooks
Faculty Advisor, User Experience
Yunyi Jia
Faculty Advisor, Autonomy
Anshul Karn
Project Manager
Marco Rossi
Project Manager